Product Description
Wolfram Copper Rods Description
Wolfram Copper Rods also known as tungsten copper rod, is a combination of tungsten and copper. WCu alloy material has the advantages of tungsten and copper, high temperature resistance, arc resistance, high strength, high specific gravity. Good thermal conductivity, easy to process. The manufacturing process of tungsten copper rod is: the refractory metal is compacted, and after being compacted by high temperature sintering, copper is permeated In order to achieve a consistent uniform material that gives a high and uniform burning rate, we use raw and excellent powders.
Tungsten copper tungsten alloy application
Electrospark corrosion cutting machine electrodes;
Electrode for resistance welding; For high heat resistance, high electrical combination occasions.
Arc contacts and vacuum contacts in high and medium voltage circuit breakers or vacuum breakers;
Wolfram Copper Rods Specification
| | |
| --- | --- |
| Product name | Wolfram Copper Rods |
| Density | 11.85g/cm3-16.75g/cm3 |
| Specification | custom make |
| Processing | hot rolled |
| Model Number | W90Cu10,W80Cu20,W70Cu30, |
| Application | The mainly application in High and low voltage electrical, electronic equipment,resistance welding machine, the component of the pushing device in spacecraftsetc. |
Wolfram Copper Rods Picture: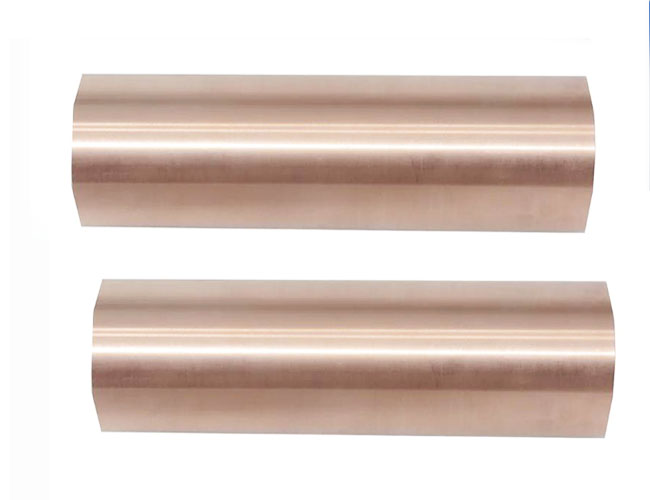 Please leave your information to get the latest quotation and product catalogue!