Product Description
Gr5 Titanium And Titanium Alloy Ball
Titanium is an important structural metal with two remarkable characteristics: high specific strength and excellent corrosion resistance, and the most important thing for valve materials is corrosion resistance, so titanium alloy is the material of choice for manufacturing industrial valves. Titanium Alloy Valve Ball is an important part of the valve, which can be widely used in the fields of aerospace, chemical industry, oil and gas transportation, shipbuilding and nuclear power. Titanium Alloy Valve Ball can withstand high pressure and high temperature environment, and is used to control the flow direction and pressure of fluid. If necessary, please contact us by email.
Features of Titanium Alloy Ball
1. High strength and light weight: with excellent mechanical properties, it is convenient to exert excellent performance in a limited space
2. Good sealing: can realize zero leakage of fluid during operation
3. Excellent corrosion resistance: it can resist the erosion of seawater, steam and other harsh media
4. Simple design, easy installation and maintenance, long service life and low cost
Titanium Alloy Ball Specifications:
| | |
| --- | --- |
| Grade | Grade5-12 |
| Technique | Rolling,Bending,Welding,Cutting,Punching,Machining,Forging |
| Purity | ≥88-95% |
| Diameter | 5-100mm |
| Density | 4.54g/cm3 |
| Tensile Strength | 400-850MPa |
| Surface | Mirro Polished,Anodized,Alkaline Cleaning,Electrolytic |
| Type | Half hole,Through hole,Threaded hole,Solid |
| Delivery Time | 20-30 days |
| Standard | ASTM B381,GB |
| Certification | ISO9001 |
Titanium alloy Ball Picture: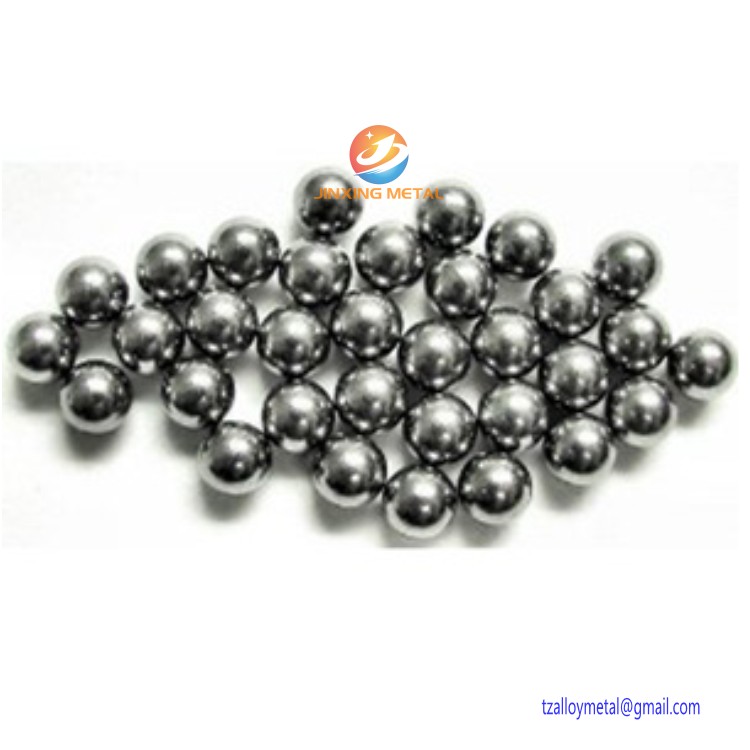 Please leave your information to get the latest quotation and product catalogue!