Product Description
Tungsten Copper And Copper Tungsten Alloy Rods/Bars/Wires
Tungsten Copper Bar Description:
Tungsten-copper composite materials are produced by copper infiltration of porous sintered tungsten. They are available with different copper contents (10 – 30 %). A thermal conductivity over 200 W/m K is producible.
Due to their unique properties, Tungsten based composites are widely used where the combination of good electrical and/or thermal conductivity and low thermal deformation is necessary, for example:
· In electric resistance welding as electrical contacts or heat sinks.
· In electrodes for electrical discharge machining (EDM) and electrochemical machining (ECM).
Tungsten Copper Bar Physical and Mechanical Properties:
Composites

Nominal Composition
(% Weight)

Density
(g/cm3, ≥)

Electrical Resistivity
(20°C, µΩ·cm, ≤)

Electrical conductivity
(IACS%, ≥)

Hardness(≥)
Brinell Hardness

Bending Strength

MPa

Kgf/mm2

MPa

Kgf/mm2

CuW50

50% Copper
50% Tungsten

11.85

3.2

54

1128

115

—

—

CuW55

45% Copper
55% Tungsten

12.3

3.5

49

1226

125

—

—

CuW60

40% Copper
60% Tungsten

12.75

3.7

47

1373

140

—

—

CuW65

35% Copper
65% Tungsten

13.3

3.9

44

1520

155

—

—

CuW70

30% Copper
70% Tungsten

13.8

4.1

42

1716

175

667

68

CuW75

25% Copper
75% Tungsten

14.5

4.5

38

1912

195

706

72

CuW80

20% Copper
80% Tungsten

15.15

5.0

34

2158

220

736

75

CuW85

15% Copper
85% Tungsten

15.9

5.7

30

2354

240

765

78

CuW90

10% Copper
90% Tungsten

16.75

6.5

27

2550

260

804

82
Tungsten Copper Bar Picture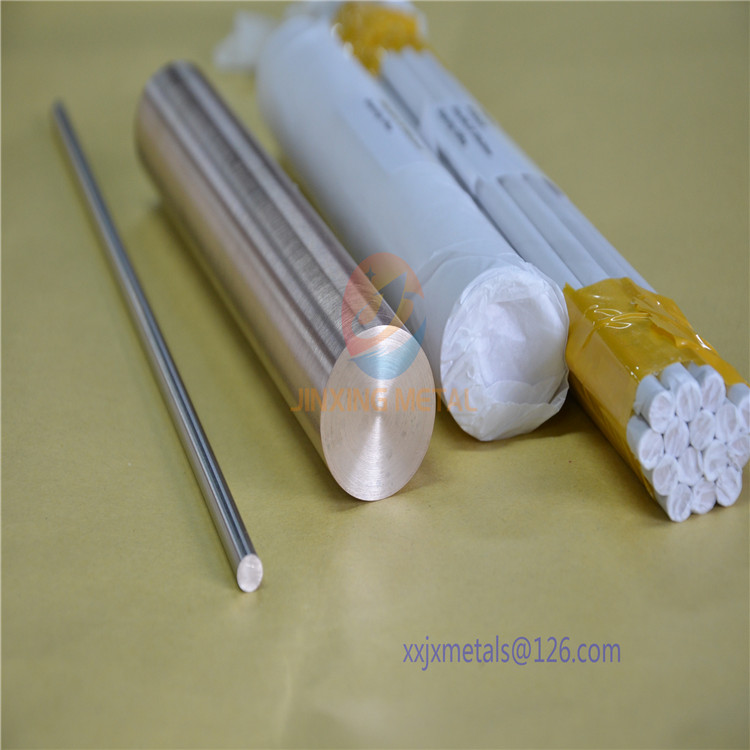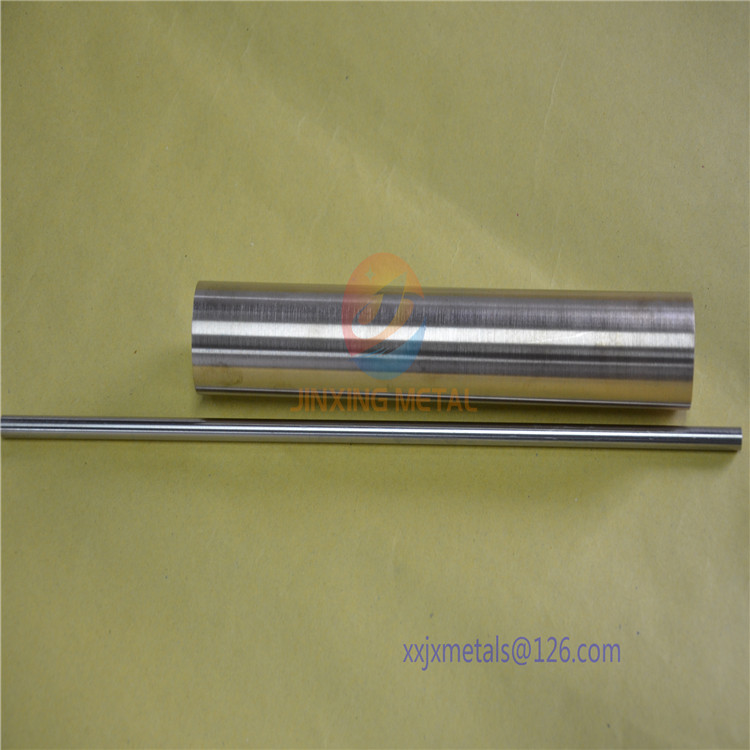 CuW50 and CuW55 have the lowest Tungsten contents. They are both good switching and contact materials for oil filled devices. CuW55 is also used for arcing contacts in oil circuit breakers and arcing edges of selectors and switchblades in transformer tap changers.
CuW65 and CuW70 are used as contact materials in severe arcing applications including gas, oil and some air circuit breakers. They are also used for arcing edges on selectors and reversing switch blades.
CuW75 and CuW80 are used as contact materials under extreme arcing conditions. Applications include arcing contacts in gas and oil circuit breakers, contactors and transformer tap changers, arcing plates and arc runners in power switching equipment.
CuW85 and CuW90 have the highest Tungsten content. They are used as contact materials where resistance to contact welding, sticking and arc erosion are critical. They also provide satisfactory heat and current interruption capabilities. Typical applications are power vacuum switches and high power spark gap electrodes, etc..
Tungsten Copper Bar Specifications:
Type

Length (mm)

Width (mm)

Thickness (mm)

Diameter (mm)

Tungsten-Copper rod

2 ~ 300

—

—

2 ~ 320

Tungsten-Copper plate

10 ~ 300

10 ~ 300

2 ~ 200

—

other types

cube, ring, block, Tungsten-Copper electrode and other customized shaped products
Tungsten Copper Bar
What is tungsten copper bar?
Tungsten copper bar is a combination of tungsten and copper. The manufacturing process is as follows: press the refractory metal, sinter the pressed compact at a high temperature, and infiltrate it with copper. All this is done under very closely controlled conditions. The result is a relatively hard material with superior arc and wear resistance, high physical Properties: at elevated temperatures, and good electrical and thermal conductivity.
Applications For Tungsten Copper Bar
Because of the high eletrical conductivity and low consumption, tungsten copper bars are widely used to make Grid siderod, Lead, Support, Electrode for the Gas discharge lamp.
1. Resistance Welding Electrode
It integrates such features of tungsten and copper as high temperature resistance, electrical arc ablation resistance, high proportion, good electrical and heat conductivity, being easy to cut and transpiration cooling. It also owns such advantages of tungsten as high hardness, melting point and adherence resistance. It is often used for projection welding and butt-welding electrode with wear and high temperature resistance.
2. Electric Spark Electrode
Tungsten copper bar is used for the electrode of mould made from tungsten steel and high-temperature and ultra hard alloy. The common electrode has high consumption and low rate. The high electrical ablation rate, low consumption ratio, precise electrode size and quality processing performance of tungsten copper can ensure that the precision of the work piece is greatly enhanced.
3. High-voltage Discharge Tube Electrode
When the high-voltage vacuum discharge tube is working, the temperature of contact material will rise to thousands degree centigrade within several tenths seconds. High ablation resistance, high toughness, good electrical and heat conductivity of tungsten copper provide necessary conditions to stable operation of the discharge tube.
4. Electrical Seal Material
Tungsten copper bar owns not only the low expansion of tungsten and high heat conductivity of copper. Its expansion index and heat conductivity can also be changed through changing the content of the materials, which provides convenience to the using of the material.We can supply various specifications and the tungsten copper alloys with different tungsten proportions.
Please leave your information to get the latest quotation and product catalogue!