Product Description
0.25mm,0.5mm,1mm 99.99% Pure Iridium Wire with Best Price
XINXIANG FANMETAL Provide multiple diameters of iridium wire and iridium rod, and can be customized manufacturing. The total impurity elements can be less than 500 ppm. Iridium is stable to air and water and is not corroded by any acid (including aqua regia). Iridium is an ideal spark plug tip material and has been used to make crucibles for artificial crystals.
Related products: iridium plate, iridium crucible​
Iridium

Wire Diameter

Iridium

0.0024" – 0.236" (0.06 – 6.0 mm)

Iridium-Rhodium Alloy
(Ir/Rh10)

0.008" – 0.028" (0.2 – 0.7 mm)

Platinum-Iridium Alloy
(Pt/Ir10,Pt/Ir20)

0.0017" – 0.236" (0.045
Iridium Wire Application
1. Used to produce electric light source parts and electric vacuum components.
2. Used in the production of high temperature heating elements and refractory parts
furnace.
3. Used in the production of medical laboratory equipment.
4. Electrodes used in the field of rare earth equipment.
5. Used to make weapons.
6. Used for thermocouple protection tube of high temperature furnace.
Iridium Wire Picture: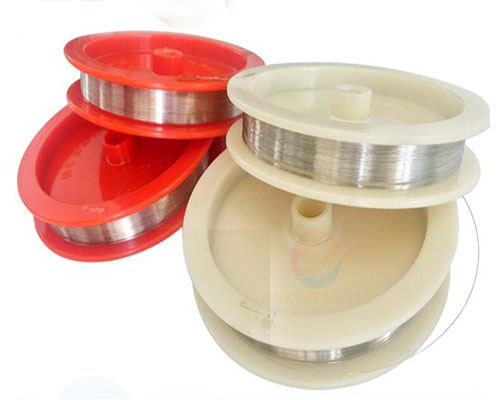 Please leave your information to get the latest quotation and product catalogue!